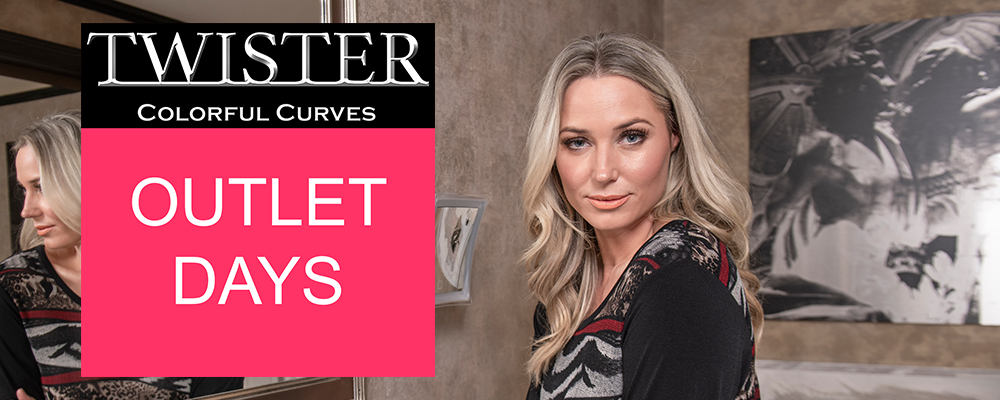 OUTLET DAYS   
What can you expect during the OUTLET DAYS? Collections from previous seasons at very high discounts from 60% to 80%, but of course with the trusted, good quality that you are used to from TWISTER. During the OUTLET DAYS you can also shop new collections. Experience the beautiful fabrics and colors and the tips of our TWISTER stylists, who are happy to help you create the perfect look.

Twins International BV | Rudolf Dieselweg 38 A | NL-5928 RA Venlo-Blerick | Phone +31(0)77 – 396 88 50 | Email: [email protected]

Free parking right in front of the door.

PRIVATE SHOPPING
Book your PRIVATE SHOPPING now! In our showroom you can comfortably shop the current and outlet collections by appointment. Be inspired by surprising combinations and enjoy the personal attention. The visit and advice is free and of course without obligation. We offer the possibility to reserve a time on weekdays between 10 a.m. and 4 p.m. Coffee, tea and some sweets are ready for you and your friends or partner!
Sign up here